CASE STUDY: Organizational Safety, Incident Reporting & Total Risk Management for Behavioral Health Providers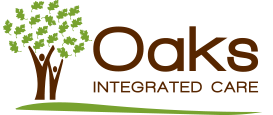 TOTAL FORMS 20
TOTAL SUBMISSIONS 18,118
Oaks Integrated Care, a Clarity client since 2018, is a private, nonprofit organization dedicated to improving the quality of life for children, adults, and families living with a mental illness, addiction or developmental disability. Through a series of tailored forms including Incident Reports, Disaster Drills, Record Reviews, and more, Oaks has utilized Healthcare SafetyZone® Flex-Fit™ Reporting to maximize their commitment to organizational safety and total risk management.
"WITH THE SAFETYZONE, APPROPRIATE PARTIES ARE NOTIFIED IMMEDIATELY AND SIMULTANEOUSLY, ALLOWING US TO PROMPTLY INTERVENE. NOTIFICATIONS CAN BE TAILORED BASED ON PROGRAM, EVENT TYPE, OR EVEN THE RESPONSE TO A SINGLE QUESTION ON A FORM."
- Leslie Karpf, Chief of Quality and Health Integration, Oaks Integrated Care
INCIDENT REPORTING
"We were able to move from responding to one incident at a time, to being able to analyze patterns and improve processes."
"NURTURED HEART"
Utilizing the SafetyZone system allowed Oaks to determine the effectiveness of the newly implemented "Nurtured Heart" approach in reducing different types of incidents.
DISASTER DRILLS
By using the SafetyZone system Oaks is able to track which programs have conducted their required drills, as well as areas for improvement that are identified during the drills.
RESTRAINT AND SECLUSION
User-based permissions and customizable workflows allowed Oaks to create a restraint and seclusion form that is only completed by the Crisis Screening Program.
STAFF RATIO OUT OF COMPLIANCE
SafetyZone reporting allowed Oaks to create a staffing form to document compliance with required staff ratios.